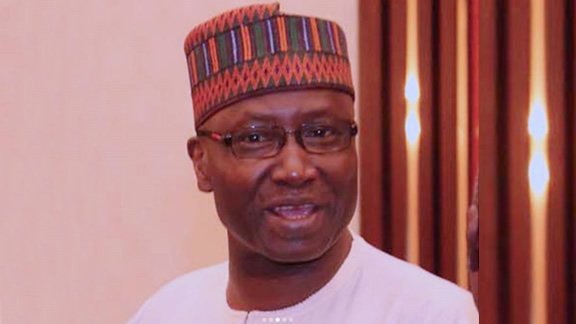 Secretary to the Government of the Federation, Boss Mustapha, has reitereated the presidency's promise to hand over power to the Igbos in 2023 if they support the second term ambition of President Buhari.
Mustapha stated this today when President Buhari met with a delegation of South East leaders in the state house in Abuja.
Speaking to state house correspondents after the meeting, Mustapha said that the fastest way for the Igbos to acqualize their dream of occupying the seat of power, is for the region to support the Buhari re-election bid in 2019 and then by 2023, the Igbo presidency can now become a reality.
"This obviously might not be most appropriate time. You remember there was a programme in the south-east where Mr. President asked me to represent him and I flew the kite by telling the south-eastern states that their quickest and easiest means to presidency is to support President Muhammadu Buhari's second term.
Meaning that they can short-circuit the period in terms of only having him there for another four years and whatever they do in 2019 will determine what will happen thereafter because politics is a game of numbers and it is like a cooperative society.
"Whatever you bring as an investment when dividends are going to be shared, you will get proportionate with your investment and your investment in politics is what you bring to the table and I urge the Southeast to look at this matter seriously that every time we have a presidency in Nigeria, it is negotiated in several ways. Either negotiated by votes or what you bring to the table and you must negotiate from the position of strength.
Speaking further, he said
You can't negotiate from the point of weakness and I believe that that message resonated with the people and their response now is attributable to the fact that even before the flag-off of the campaigns, we have laid it bare on the table for Southeastern states to consider the prospect of working with us to ensure that at least by the time President Buhari finishes his second tenure, they can make a shot at the presidency depending on what they bring to the table" he said
The post Endorse Buhari Now, Get Presidency In 2023- SGF Boss Mustapha Tells Igbos appeared first on Naijaloaded | Nigeria's Most Visited Music & Entertainment Website.
Source: LATESt update